. . . . .A word 'MoM' always makes me chota baccha …:) :) :)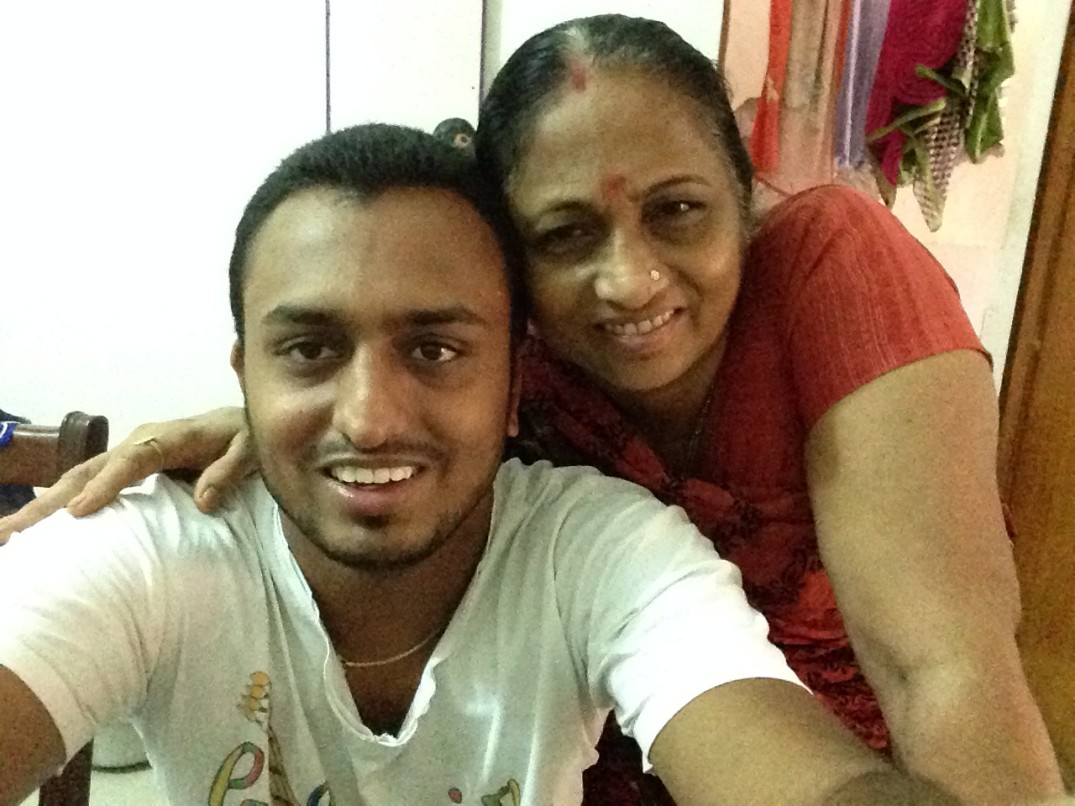 Hey Mom,
Just few minutes please!
Let me share some formal words 😉
~I am really grateful to Yuva Unstoppable for creating such a wonderful campaign of 'Make your/my mother smile' (I really mean it)
~ I am sure Dr. APJ Kalam sir will surely now rest in all of us forever..
>Being a part of social field since last 3 years, I had often seen such emotional faces of mothers all around when We/I helped their needy kids with study materials, Prizes on good performance, Picnic drive, teaching values, Scholarship to study further.. I have always realized that somewhere at child's home, A mom was on cloud 9 moment, Tears of happiness, hugs & bunch of kisses to her child & many more blessings to us as well…
> Such affectionate stories are endless… But when I realize to think of "my mom", The moment i think of this word, makes me 'chota baccha' again no matter how far i have come..
> For her,
1) Drive her to relatives home, she feels happy
2) Spending good time with her, respecting her thoughts..
3) She loves talking & sharing stuff, so when she is in sad mood, Just ask about her childhood journey & she continue for next 2 hour. and I actually realized that she is better than before & more healthy.
4) The best part of my mom is she don't like to see her family unhappy(no sad faces), so every time i enter the house with a big smile on my face no matter how wrongs things had happen to me out. She feel happy & the same reflect in me.
5) Generally Mom will be happy when her child eats on time. Added to it, My mom become happy when i'll eat more n more food & I do so even my tummy came up.:)
>I need many books to just describe her stories happiness & i am sure still it'll be incomplete.
But On a priority i found her happiness in 2 things below:
A) Bring her childhood favorite sweet call 'Khaja'(made from ghee) in this Navratri.
B) She wants me to get marry now, & i promised her by the end of this year, I will share my love with her..
-On a promissory note to make you happy forever
– I love you Nandu
– I love you Mom (ummmahhh)
~ Your Jalpin